By default, the options for most plug-ins are set to ask but you may not have been asked or accidentally selected an option besides Trust if/when prompted.
To correct, select on the "Preferences..." option in your Safari browser
Select the "Websites" tab and scroll to the Plug-ins section
Locate the particular plug-in being used by the site in the list to the left (Citrix Receiver in this example) and ensure the box is checked
To the right side of the screen Ensure websites in the Configured Websites list and next to when visiting other websites are on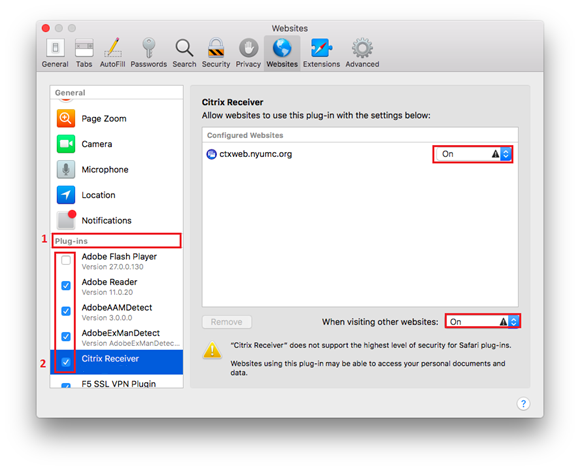 *If there are other websites in the list also change those to on as indicated above and repeat for all plugins needed. Examples include: Citrix Receiver, Java and Adobe Flash Player.
Quit Safari and try again.
To quit Safari, select quit from the Safari menu.
Open Safari and try again.